The Infusion Technology product line is modular includes several model sizes that can scale with your oxygen delivery requirements.
Our models are skid mounted and feature integrated high efficiency process pumps, advanced controls and instrumentation.
To reduce corrosion and maintenance stainless steel components are utilized for all parts of the process that come in contact with the supersaturated solution. Larger engineered systems are available on request.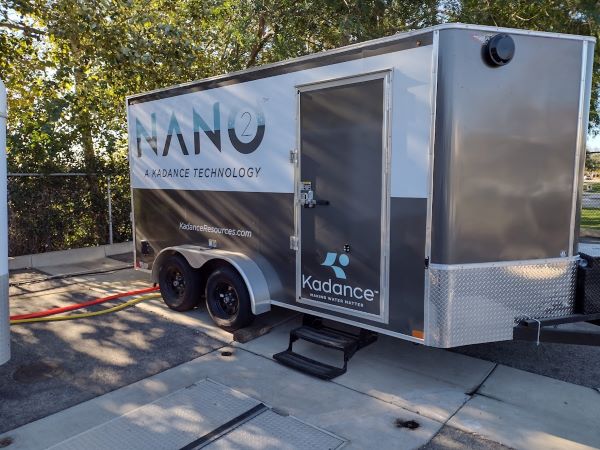 Our skid-mounted systems are pre-piped and pre-wired to minimize installation time. The design limits the requirements for field labor to incoming fluid supply, discharge zone valve connections, electrical power supply and optional sensors when required.
While we have applied this technology to a wide range of applications, validation of the effectiveness is important when making a major equipment or process decision. To give our prospective customers an opportunity to confirm this, we have a fleet of pilot demonstration systems that can be rented for a few months and placed in "real life" conditions.
Rental systems are skid mounted units that can be paired up with various oxygen or gas supplies; O2 generator, LOX or gas cylinders.
For more information on this service contact our office or click the button below for a downloadable PDF form to complete.